Off Leash K9 Training
Chicago, IL Dog Trainers
We Serve
Chicago
Lincoln Park
Evanston
Schaumburg
Naperville
Lombard
Wrigleyville
Skokie
Bolingbrook
Oak Park
Downers Grove
Oak Brook
Elmhurst
Rosemont
Palatine
Expertise, Experience, and Effective Approach to Dog Training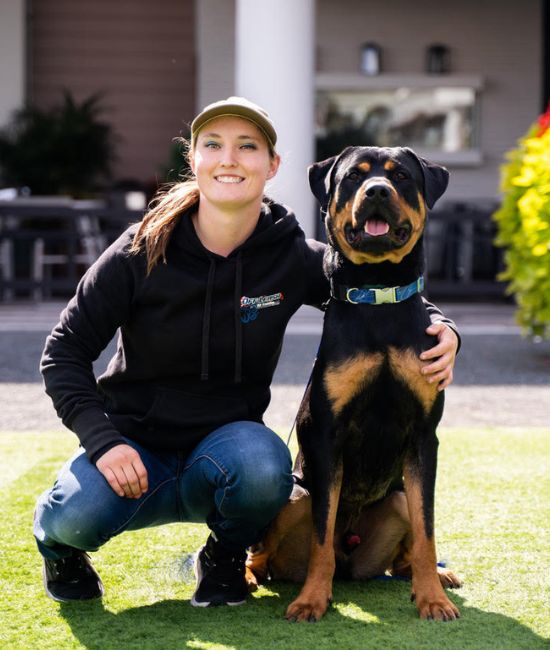 What does it take to transform your dog's life for the better? While our training methodologies at OLK9 are beyond excellent, it is our compassionate team of dog trainers who are at the heart of our success!
The perfect trainer is not just there to teach your dog lessons in obedience. The right trainer is a guide, a mentor, and most of all, a partner in shaping your canine companion's total well-being. In a time when your pets are adored members of the family, choosing the right trainer has a profound effect on the progress of your dog.
Our professional trainers possess the knowledge and skills to train your dog. But beyond that, they understand that every dog client is unique, so they treat each case based on his needs, body language, and temperament. Compassionate, patient, and empathic, they keenly observe how best to approach your dog. Our professional trainers use a balanced technique that ensures a lasting, strong bond between you and your canine companion!
Guaranteed Woofs of Success!
When it comes to transforming your pet into a well-mannered and independent canine companion, partnering with us at Off Leash K9 Training Chicago is a decision that produces exceptional results. As the go-to choice for dog training programs in the Chicago area, we commit to delivering expertise, experience, and an innovative approach to dog training! We work with you to foster a harmonious relationship with your pet.
Our track record speaks volumes, and our expertise is built on years of hands-on experience. That is why we guarantee that your dog will be the next success story in dog obedience. We are not about dog training per se, but it is our ultimate goal to improve the life of your dog. Our skilled trainers are dog enthusiasts who have the passion to truly help your dog.
Our training programs are tried and tested—reliable training solutions with an innovative approach that maximizes progress. We focus on positive reinforcement to create an enjoyable learning experience for dogs and their owners. We emphasize strong communication and mutual respect to ensure an effective training journey.
From a young puppy full of energy and eager to learn to a dog going through behavioral challenges, partner with us to make that transformational journey a worthwhile and positive experience. At Off Leash K9 Training Chicago, we're more than just dog trainers; we're committed to helping you build a strong, lifelong bond with your furry companion.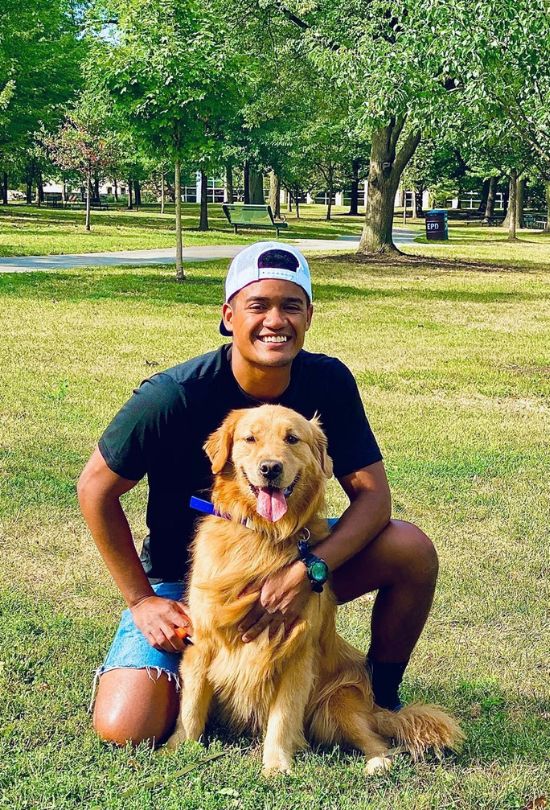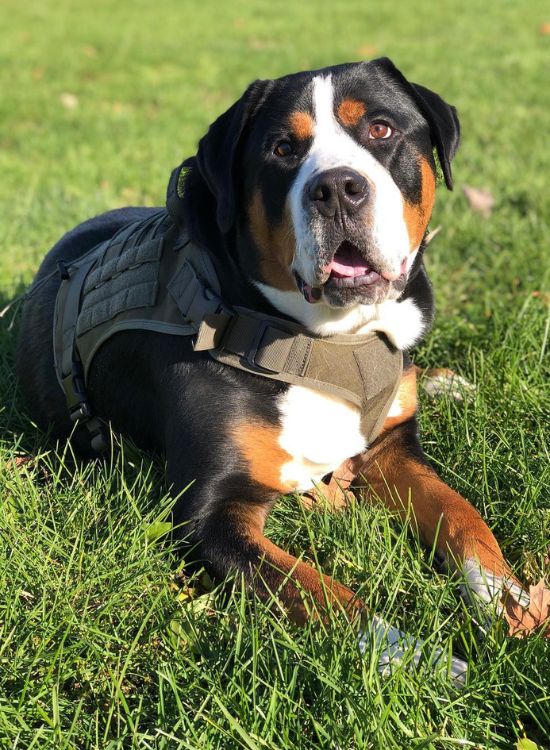 We understand that you have many questions about what dog training entails. You want to know the nitty gritty and whether enrolling your precious furry companion is the right step to enriching his life. This is why we are delighted to offer a free phone consultation with you!
This one-on-one consultation is a valuable opportunity to talk with our expert OLK9 trainers and gain insights into the dog training process. We embrace transparency, so we ensure that you understand what to expect and walk you through the intricacies of our different training programs. Whatever program you want to enroll your canine companion in, our trainers will break down the program's components and methodologies to help you understand each step of the training journey.
This free phone consultation is more than just an informative call; it's an opportunity for you to ask any questions you may have. Whether you're curious about expected results, the e-collar training system, program guarantees, the duration of sessions, or anything else that's on your mind related to dog training, this phone consultation is your chance to get the answers you want.
Ready to get started? Let's talk!
Off Leash K9 Training Chicago
Dog Training Where Bond and Obedience Flourish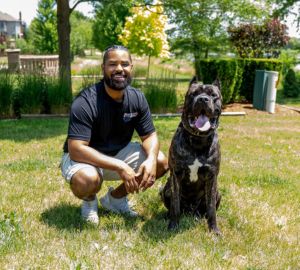 The mission of Off Leash K9 Training Chicago is to provide exceptional dog training that empowers both the dog and its owner to establish a harmonious relationship, no matter the challenges. We go beyond dog training and foster a lasting connection with a strong bond built on mutual trust. Our core foundation to accomplish all these includes a distinct approach to training, personalization for success, and positive reinforcement at all times.
We empower you as a team—you and your canine companion, bonded for life and thriving side by side! With the right tools, skills, and sufficient knowledge, we'll be your partners to support you every step of the way!
We guarantee a 100% obedient, 100% off-leash, and 100% distraction-proof pup at the end of our program! Your dog will be trained to have the same level of obedience as most police/military working dogs.
Why Should You Get Your Dog Trained?
Proper dog training opens the gateway to a lifetime of enhanced communication, security, and a strong, extraordinary bond between you and your pet. As a dog owner, you owe it to your dog to give him the benefits of getting trained.
The benefits of training are clear. But it is vital that you have professional guidance and expert knowledge to address any challenges along the way. The support of skilled trainers will also help your dog navigate through the journey with understanding and confidence.
SCHEDULE CONSULTATION NOW!
Join the Off Leash K9 Training Chicago Pack
"Huge shout out to Carson and the Off Leash family. I have a beautiful, high energy Australian Shepherd, Cali, who was food motivated, easily distracted, pulled extremely hard on the leash, and was difficult to calm down once overly excited. She lunged at bike riders, skateboarders, and picked up and ate everything off the ground. We signed up for the 2-week boarding program and were stunned with how well she adjusted to Carson and the training program. She now follows through with all her commands and the e-collar has been very helpful to us and Cali. There's so much dog content on social media that it's hard to replicate training tips when dogs and their personalities are so different. I highly recommend Off Leash as their trainers are very knowledgeable and truly hold your hand through every step of the way."
"Sam did an outstanding job training and caring for Winter. We adopted a German shepherd who was reactive and timid so we decided to go with the 2 week train and board. I couldn't be happier with the results. Sam also sent daily updates, photos and videos of progress we appreciated that so much. Thank you again for all your hard work!"
"Cannot recommend Matthew M enough! We recently sent our 11 month old Aussie to Matt for the 2 week board and train and we were absolutely blown away with how much our puppy learned! Matt did an amazing job with keeping us up to date with daily messages and videos of how our pup was doing. If you're hesitant about the price, don't be! The value of the 2 weeks, the expertise of Matt, and unlimited refresher trainings make it all worth it. Matthew will treat your dog like royalty and you will be speechless with how much they will learn in such a short time! Thank you again, Matthew!"
ready to Contact A CHICAGO Dog Trainer?
OLK9 Training Plans for Your Canine Companion
At Off Leash K9 Training Chicago, we work on the holistic transformation of our dog clients. Through innovative training methods, we aim to establish a relationship built on obedience and communication that leads to a stronger bond between the dog owner and his furry companion. With every dog's unique needs taken into consideration, we have designed a number of training programs.
These training programs include dog obedience lessons, board and train, aggressive dog training, and puppy training consultation. Each of these programs is tailored to address specific goals and needs. Whether you're dealing with a hyperactive puppy or an aggressive dog, our professional trainers will guide you through this challenging journey.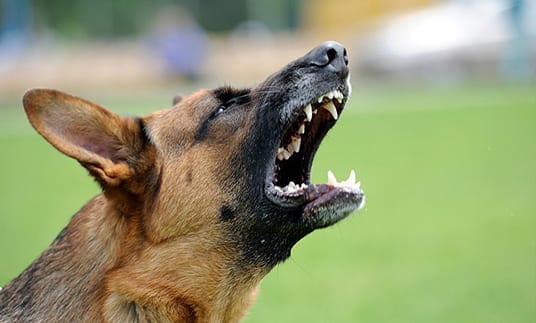 The Aggressive Dog Training program addresses behavioral challenges like aggression and anxiety in dogs. Off Leash K9 Training understands the unique needs of dogs going through these challenges. Through a highly specialized, compassionate approach, we dedicate all our resources to addressing these challenges.
Since the ultimate goal of this training program is positive transformation, our skilled trainers, with your cooperation, will delve into the underlying triggers that cause your dog's behavior. Through a collaborative effort, we will gather information about your dog through your observations and concerns. As soon as the triggers are identified, we will work closely with your furry companion to modify these behavioral challenges through a positive reinforcement approach.
For sensitive cases such as these, we take extra care to foster an environment that is nurturing and safe for your dog. Beyond our skilled trainers' expertise, we understand how compassion and patience go a long way toward minimizing the occurrence of these behavioral challenges, so we strive to maintain this space at all times.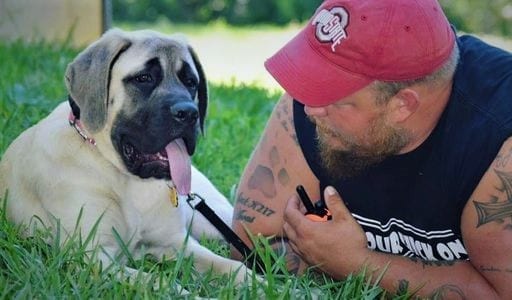 The Board and Train program includes a 1-week and 2-week intensive training for off-leash reliability. This transformative training aims to level up your dog's obedience skills and focus to the point where he can be exposed to different distractions and yet still maintain a high level of control off leash!

Your dog will stay with a skilled OLK9 trainer during the training period. Using a combination of positive reinforcement techniques and customized exercises, your canine companion will receive focused instruction and practice. The primary goal is to build his off-leash skills. He will be subjected to different controlled environments and distractions that mirror real-life situations to master obedience and flexibility.
Through this immersive approach, the learning process is accelerated, and consistent results are achieved until 100% off-leash control is achieved. After the training period, your dog will be more confident, and you can build a stronger bond with him.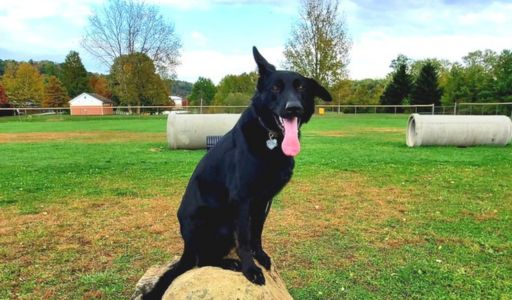 OLK9 Training's Dog Obedience Lessons lay the groundwork for fundamental obedience skills. It covers Basic and Basic & Advanced lessons that encompass essential commands and manners. The goal of these lessons is to build a strong foundation of obedience skills in everyday routines at home and outside of it. These lessons serve as the building blocks for good communication between you and your furry companion.

Your dog will be taught to master essential commands not only to learn obedience but also to practice safety and control, especially in potentially dangerous situations. These lessons will allow your furry companion to become well adjusted, so you can confidently include him in your daily activities at home or in public places. Our professional trainers use positive reinforcement methods for an enjoyable training journey to maximize the lesson's outcome.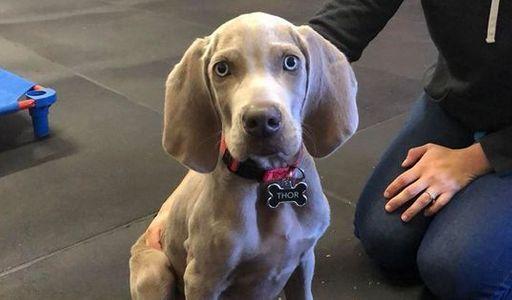 OLK9's Puppy Training consultation helps dog owners build a strong foundation for dog obedience. The early months of a young pup's life are a crucial developmental stage as they begin to learn and adapt to the environment around them. With positive experiences, your puppy is set for a strong behavioral foundation for a lifetime.
With this one-on-one consultation, we will provide you with personalized guidance and the necessary skills to get started. We will provide expert insights into common puppy behaviors, training methods, and handling common challenges at this time in your puppy's life. Our OLK9 trainers have extensive experience working with puppies of all breeds and temperaments, which allows us to provide custom tips and insights for your puppy's developmental journey.
Frequently Asked Questions
An electronic collar operates by releasing a mild electrical pulse through a collar worn around the neck. In dog training, this e-collar is used as a communication device to send commands to the dog. This device is often used in tandem with training commands so that over time, the dog will associate the vibration from the e-collar with the corresponding command, and eventually, he will respond even without the stimulation. We want to emphasize that the e-collar is a training device and is never used to shock dogs into submission or instill fear. The stimulation emitted by this device is only similar to a tickle to get his attention, never to cause pain. Our expert trainers have also undergone extensive training in the use of the e-collar system to ensure that your dog gets optimal training from its use.
Off Leash K9 Training's private training sessions are conducted in different locations that will suit your lifestyle. But we make sure to avoid training inside the home, as it makes it easier for dogs to listen inside their house because of familiarity. We usually take your dog outside of his comfort zone. We train him in an unfamiliar setting with different distractions until he can listen to your commands everywhere. These places can include the neighborhood or local parks. For more details on this, you can contact your locally certified OLK9 Chicago trainer.
Off Leash K9 Training understands you live a busy life, so we designed flexible training programs. We provide you with the knowledge and techniques to seamlessly integrate training into your daily routine, so you won't have to set a fixed number of hours to train your dog at home. You can easily reinforce your dog's obedience training at any time during playtime, your walks, or even while you're performing daily routines.
Thousands of before & after videos
OLK9 Has The Most Dog Training Videos On YouTube!
Chicago, IL Off Leash K9 Training Squad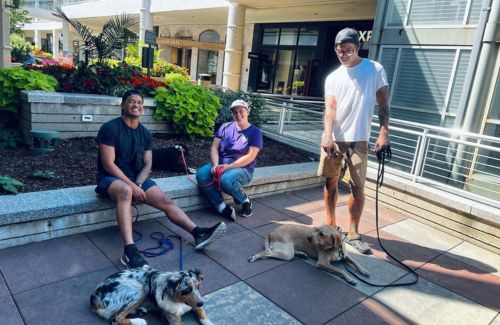 At Off Leash K9 Training Chicago, our professional trainers are the backbone of our commitment to helping train dogs on their transformational journey. Our OLK9 team comes with a wealth of experience and qualifications to guide dogs become a better version of themselves.
Our skilled trainers, with their diverse backgrounds, have a deep understanding of canine psychology. With different experiences and a genuine love for dogs, they are well-equipped to deal with different dog breeds, ages, and temperaments to guarantee exceptional results. As your dog embarks on the journey to obedience training, our OLK9 team will be your partners to success!
Nick White - The Creative Mind Behind Off Leash K9 Training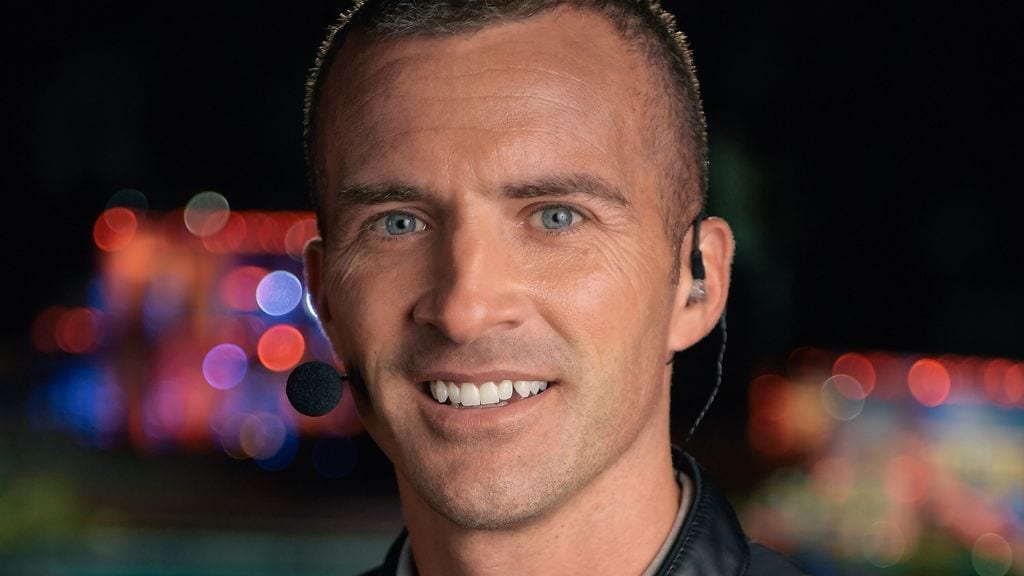 Nick White is a prominent figure in the world of canine training and the visionary man behind Off Leash K9 Training. Besides his background in the US Marines and US Secret Service, he has revolutionized canine training with his wealth of experience!
His off-leash training approach empowers dogs to become well-mannered and confident through positive reinforcement techniques and transformative methods. His invaluable insights into dog behavior have allowed him to design training programs that have an individualized approach.
Off Leash K9 Training Chicago does not just train dogs; we build partnerships to unlock the full potential of your canine companion. We place strong emphasis on off-leash training, positive reinforcement, and a collaborative approach to make your dog's transformative journey an enriching experience!
Just as education helps shape a child's future, dog training shapes your dog's behavior and establishes your bond. Giving your dog a chance to reach his full potential is a testament to the love and care you have for him. Off Leash K9 Training Chicago encourages you to take on this transformative journey with your dog and watch him flourish into a happier and more independent dog for life!